We will be closed all day on Friday (1/6/17) due to snow and on Saturday (1/7/17) for a national holiday for our cooks. We will be open again Monday (1/9/17) dinner. Thank you!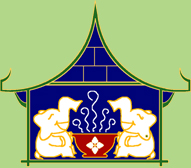 The Smiling Elephant
2213 8th Ave South
Nashville, TN 37204
(615) 891-4488
Hours: Monday
Closed for lunch
4:30 PM- 9:00 PM
Hours: Tuesday - Thursday
11 AM - 2:30 PM
5 PM- 9:00 PM
Hours: Friday
11 AM - 2:30 PM
4:30 PM- 9:00 PM
Hours: Saturday
Closed for Lunch
4:30 PM- 9:00 PM
Our Mission is to serve you healthy, authentic Thai cuisine at a reasonable price. We pride ourselves on our recipes and flavors. We use no MSG. All our food is cooked with Light Olive Oil. If you would like something off the menu, please ask our chefs. If we have the ingredients, we would be more than happy to prepare your meal of choice
Please note that we do not serve alcohol nor do we do BYOB.
As our venue has limited space, at the moment, we can only accommodate walk in dining and take out orders. We do not take reservations. For availability, please call us at (615) 891-4488.
Curry Schedule - We make one curry each day so you get the freshest ingredients! Curries are made with coconut milk and contain no dairy. *All gluten free except Masaman*!
Monday
Tuesday
Wednesday
Thursday
Friday
Saturday
Pineapple Kaeng Kua
Karee Curry
Green Curry
Masaman
Red Curry
Panang